The Big Bang Theory, catch the digital debut of smash hit Bollywood movie Street Dancer 3D
Desk Correspondent, abptakmaa, Kolkata, 20th Mar 2020 : This week Amazon Prime Video brings a slew of titles, set to keep Prime Members entertained with the latest, exciting titles across genres, to binge-watch on a device of their choice.
Sheldon Cooper fans are in for a treat! While you can already trace this genius' childhood experiences with weekly new episodes of Young Sheldon, all seasons of The Big Bang Theory will now be available on Amazon Prime Video starting March 20!
This week, match your steps to some of the finest dancers of Indian cinema including Prabhudeva, Varun Dhawan, Nora Fathehi and Shraddha Kapoor, as Amazon Prime Video marks the digital premiere of Street Dancer 3D, soon after its theatrical release.
Prime members can now watch their favourite scientist Sheldon Cooper with his friends on all seasons of The Big Bang Theory on Amazon Prime Video starting 20th March
This week, catch the digital debut of Street Dancer 3D premiering on 20th March soon after its theatrical release
Watch the American drama film Blow the Man Down streaming from 20th March on Amazon Prime Video
Prime members can now catch the recently-released titles – Amma Rajyam Lo Kadappa Biddalu (Telugu), Malgudi days (Kannada), and Anveshanam (Malayalam) starting this Friday
Prime offers incredible value with unlimited streaming of the latest and exclusive movies, TV shows, stand-up comedy, Amazon Originals, ad free music listening through Amazon Prime Music, free fast delivery on India's largest selection of products, early access to top deals, unlimited reading with Prime Reading, all available only for ₹129 a month
Prime members can also stream some of the latest regional blockbusters, including Telugu political satire film Amma Rajyam Lo Kadappa Biddalu, Malgudi Days(Kannada) starring Arjun Kapikad, Vidya Murthy, Vijay Raghavendra and Malayalam thriller Anveshanamstarring Jayasurya and Shruthi Ramachandran, shortly after their theatrical release.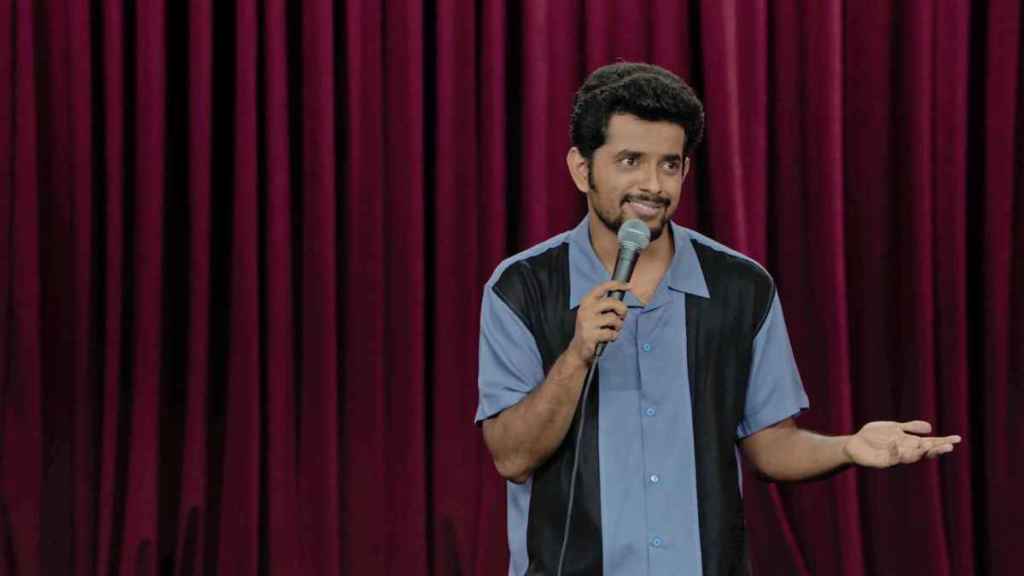 Don't forget to watch the latest crime thriller Blow The Man Down, this Friday. Blow The Man Down is an American Drama directed by Bridget Savage Cole and Danielle Krudy.
The sequel to 2009 hit film and cult classic Zombieland, the hilarious Zombieland: Double Tap, is now available to stream on Amazon Prime Video.
HIGHLIGHTS
Street Dancer 3 (3D) is a coming-of-age story based on the lives of street dancers in India. This includes an ensemble cast of Varun Dhawan and Shraddha Kapoor in prominent roles followed by Nora Fatehi, Aparshakti Khurana, Raghav Juyal, Dharmesh, and dance master Prabhudeva among others. It is written and directed by Remo D`Souza.
Amma Rajyam Lo Kadappa Biddalu (Telugu)
Andhra Pradesh faces turmoil as elections roll around the corner and various political leaders fight against each other and vie for the CM's seat.
Malgudi Days (Kannada)
A 65-year-old celebrated writer Lakshminarayana Malgudi announces his retirement. On his post-retirement run to complete a few pending things, he happens to meet a young girl named Prakruthi who becomes a part of his journey.
Anveshanam (Malayalam)
Aravind is informed that something unexpected has happened to his family and has to reach the hospital immediately. What awaits him comes as a shock as he is soon sucked into a miasma of questions that he has to fight to find the answers.
The Big Bang Theory (Season 1-12)
A woman who moves into an apartment across the hall from two brilliant but socially awkward physicists shows them how little they know about life outside of the laboratory.
Zombieland: Double Tap (Pay 1)
Columbus, Tallahassee, Wichita, and Little Rock move to the American heartland as they face off against evolved zombies, fellow survivors, and the growing pains of the snarky makeshift family.
Mary Beth and Priscilla Connolly attempt to cover up a gruesome run-in with a dangerous man. To conceal their crime, the sisters must go deep into the criminal underbelly of their hometown, uncovering the town's darkest secrets.