"Ekla Mon" a love story with two introvert teenagers by Heera Entertainment
Debkumar Mallick, Takmaa News, Kolkata, 3rd Mar 2023 : Ekla Mon is a story where an introvert, young teenager, Ishani had a solo trip somewhere in the mountains where she met a flamboyant travel agent, Saheb. In no time they became good friends, Shared their personal desires. and started falling for each other. Although at the end of trip both Ishani and Saheb dominated their emotions and got busy on their personal lives. Ishani returned back to the city. One night, Ishani realized that she is pregnant and she got terrified and decided to go back to the mountain in search of saheb The Film parallely shows another story of a honest, young mountain lover, Anurag, who struggled to balance his own relationship between his demanded materialistic girlfriend his own dreams of becoming a mountaineer.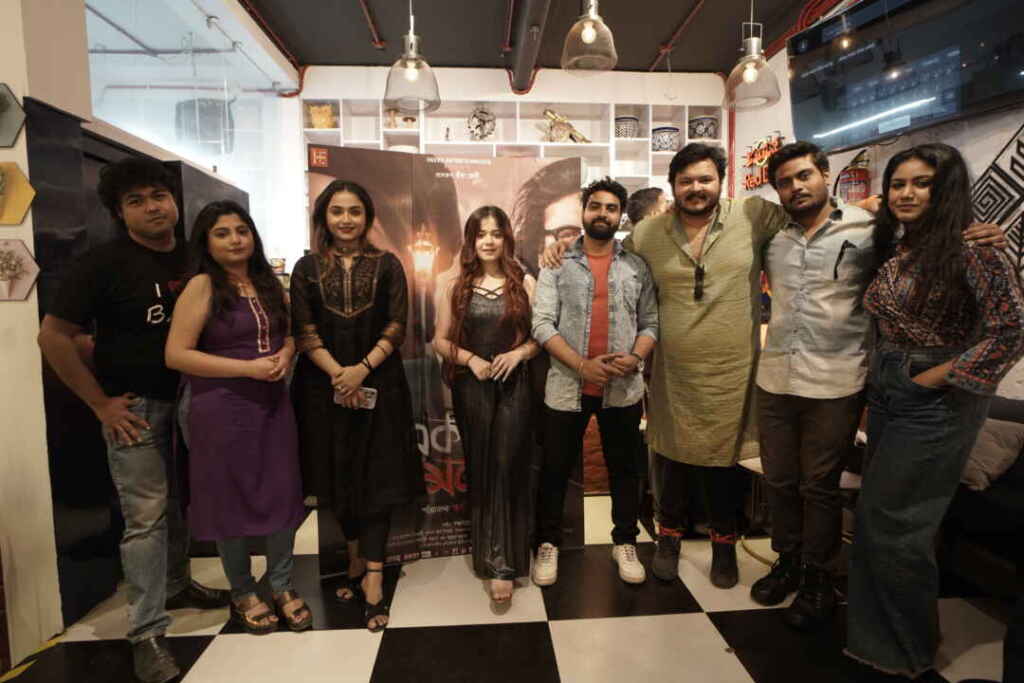 Meanwhile, Ishani failed everytime in finding Saheb till she met Anurag co- incidentally Anurag helped Ishani in finding Saheb finaly they met but unfortunately Ishani couldn't" say about her pregnancy as Saheb was already married by that time on the other hand Anurag too lost his job on a homestay manager and decided to fulfill his dreams of becoming a full time explorer. In the end surprisingly Ishani and Anurag met again but they moved on to solve the problems and to to accept the harsh circumstances of their respective lives. Ekla Mon" is a story of three individuals and how their lives gets connected to each other in the most uncommon way.