Bengal Shristi Hosts 'Sunday Sentrum Haat' At Shristinagar, Asansol
Desk Correspondent, abptakmaa, Kolkata, 17th Dec 2020 : In a noble initiative towards promoting and encouraging the small scale and cottage industries in and around Asansol and giving an impetus to the local handicraft industry and folk music, Bengal Shristi has started a weekly fair called 'Sunday Sentrum Haat' at Shristinagar, Asansol. The Haat is open on every Sunday from 2 pm to 9 pm.
Shristinagar has been an active evangelist when it comes to preserving and nurturing the traditional culture and art forms of Bengal. Such events motivate artisans and folk artists and give them a platform to showcase their products and talent in their respective trades.
"We have taken this initiative to give an the essence of a Haat and discover a unique opportunity to experience a plethora of interesting products together. One can come here to enjoy one's weekend. We are also following the Covid protocols and physical distancing standards." said Mr Binay Chaudhary, Head- Operations, Mall & Township, Shristinagar.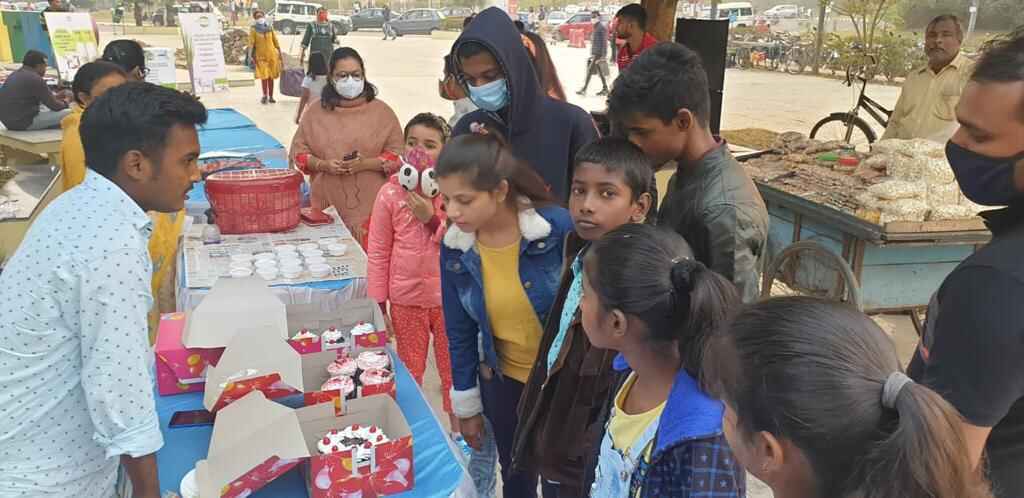 This initiative of Bengal Shristi has been welcomed with wide accolades by the residents of the township and the masses in general. There were be live sketches, street food stalls, junk jewellry and other stalls for all to enjoy on every Sunday throughout the winter. Publicity : Sagittarius Communications.