19th International Children's Film Festival inaugurated by the Governor calls for collective action against 'Violence Against Children'
Ambar Bhattacharya, abptakmaa, Kolkata, 25th Nov 2019 : The 19th International Children's Film Festival was inaugurated today in Kolkata by the Hon'ble Governor of West Bengal, Shri Jagdeep Dhankar. This film festival, jointly organized by UNICEF, Cine Central Calcutta, and Talash Society, is one of the very few film festivals across the country which is entirely dedicated to children.
"Children's films are one of the most potential mediums for value education for young audiences all over the world. Children's films, though are widely celebrated in many countries, have not been given adequate space and forums in India. This festival is an attempt to bridge the gap and showcase films which highlight issues that affect the lives and welfare of the children across the world," shares Mr. Parimal Mukherjee, General Secretary, Cine Central Calcutta.
Select films from 12 countries will be screened this year. Films have been selected not only based on their interesting storylines and international cinematographic quality but also for the learnings and messages they convey on children's issues. This year the opening film will be "Sabuj Diper Raja". A week festival will take place at Nandan in 1st week of December. Children and Guardian will be free for the movie. This initiative has been taken among various districts for the children to refresh their minds into positiveness.
"This year, the theme of this film festival is "Violence Against Children", which is one of UNICEF's flagship initiatives in India and across the world. There is an urgent need for joint actions to stop all forms of violence against children.  We still have a long way to go from protecting our children from abuses and violence- whether it is domestic violence, corporal punishment, online abuse, bullying or sexual abuse. Children's films are one of the most potential mediums for value education for young audiences all over the world and can play a critical role in highlighting these issues and their solutions," stated Mr. Mohammad Mohiuddin, Chief, UNICEF Office for West Bengal.
UNICEF and Cine Central have been collaborating with Talash Society for the last three years to take this festival beyond Kolkata and extend this campaign to the remote blocks of Malda district.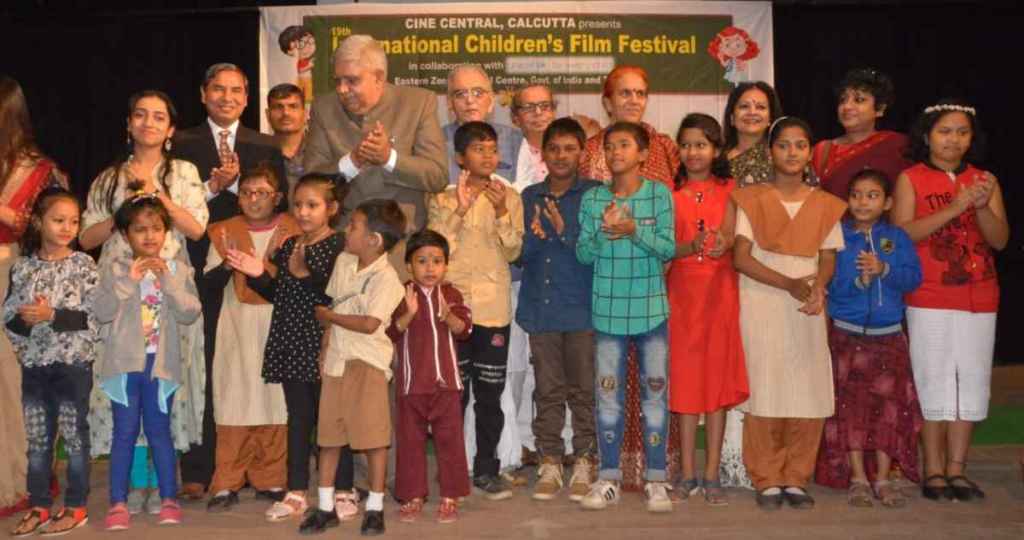 Ms. Ayesha Sinha, Executive Director, Talash, shared, "Film Festival can be an effective tool to enhance participation and foster further growth of children. This year in Malda, films made by children for peers and adults will be showcased. This has been an organic and experimental process. The organising children's team is planning to screen 5 short films on violence against children. The directors will present their own films and will also join in an interaction with the audiences. We are happy to take this festival to those children who often miss out opportunities to be part of any such film festival."
The Governor of West Bengal said in his speech, today the children are much addicted to the mobile device which is very harmful for them. They should be diverted with the interest on film and books so that they can make them effective. Children are the bright future of the country and we should cultivate their interest. The guardians should also create interest not to get indulge into mobile application and should take them to cinema halls. I will also request media to take initiative to spread this initiative among the mass. I will appreciate Ayesha Sinha to take this pain for the children. I went twice to Malda and witnessed her service towards the childern and also I will appreciate Mohammad Mohiuddin, Chief, UNICEF, WB to support this noble cause and Parimal Mukherjee for supporting in this great cause by projecting the children films to the children.
UNICEF aims to highlights issues related to 'Violence Against Children' through various discourses, workshops and film screenings throughout the film festival in Kolkata and Malda. Entry will be free for all children and their guardians for all film shows in this festival. Publicity : Launcherz.