Lion Sudha Jaiswal made a history as The First Lady Governor
Ambar Bhattacharya, abptakmaa, Kolkata, 24th July 2019 : In the history of Lions Club District 322 B2, First Lady Governor Lion Smt Sudha Jaiswal sworn in the "Abhyudaya" in the ceremony organized by the District with
her whole cabinet. Among the wonderful works of the well-meaning Sudha Jaiswal, there is also a teacher. With the teaching of St. Xavier's College, Kolkata, there is also the examiner set by IIM Kolkata in the US E.M.S. University. Apart from the author of the book "Kaveri" included in the ISE E.
board curriculum, for the class 1-8, "Identity" The co-editor is Sudha Jaiswal. This amazing incorporation of karmas and knowledge will mark their tenure in the district in golden letters.
Lion VP Nandkumar, chief guest of the ceremony, Poddar, Lion Trilok Rajgariya, Lion Pawan Beri, Lion Mahendra Jain, Lion Pradeep Agarwal, Lion Gopi Dhavalika, Lion Ashok Pariik, Lion Ashok Gupta, Lion Ashok Surana, Lion Murari Murarka, Lion Anup Verma, Lion Rajkumar Agarwal,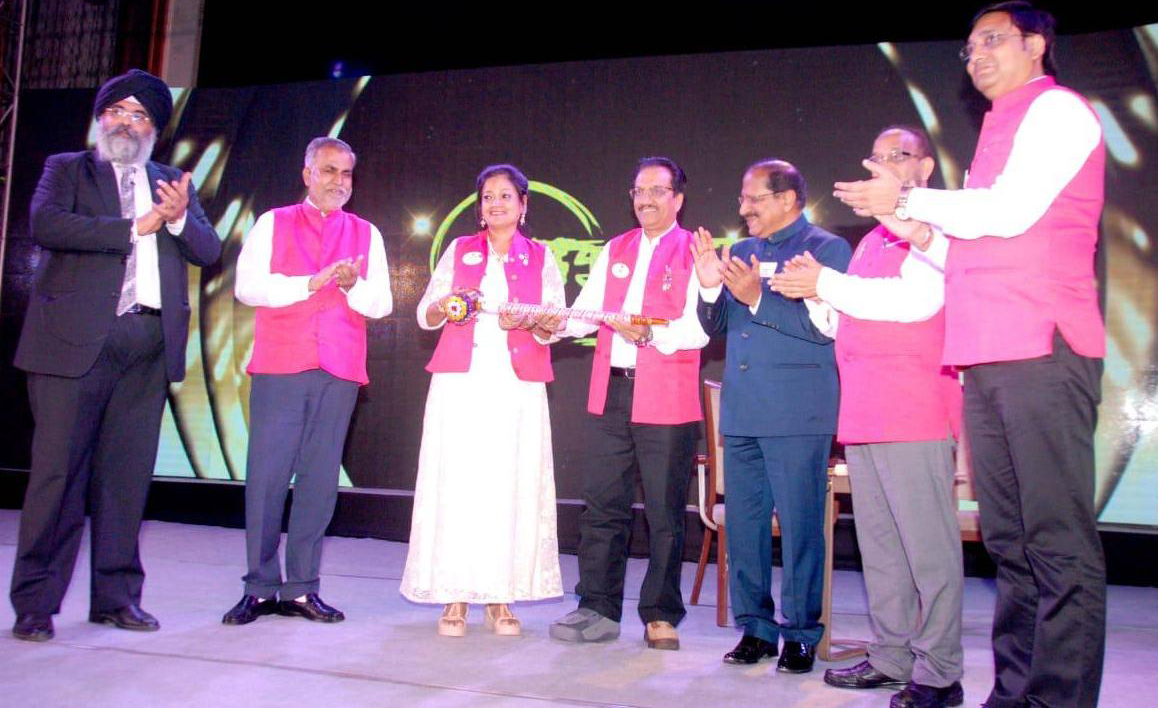 Lion DS Kedia and Lion Gopal Agrawal celebrated the event.
This day was made remarkable by marching with the lighted candle upto the stage by all past governors and presidents where the First Lady Governor Lion Sudha Jaiswal lighted the torch along with all the presidents of the Lions Club District 322 B2 and also she handed over the trophy and gave recognition to the new clubs which has been set up under the banner of Lions Club District 322 B2. Publicity : Launcherz.