Dance Dance Junior season 3 prepares for the grandest finale of the season
News Editor, Takmaa News, Kokata, 26th Dec 2022 : Bengal's year end celebrations gets grander, as the number one non-fiction of Bengal, Dance Dance Jr. Season 3, is all set to reach its pinnacle and showcase the ultimate battle of super talented junior dancers from all across Bengal. The season's biggest dancing carnival, the Grand Finale of the Dance Dance Junior Season 3 will take the audience by awe. Since its launch in August 2022, the platform has presented some spectacular talents, who have continued to make a distinct mark for themselves on television every week with their brilliant dance performances.
The shortlisted six participants Samriddhi, Kothakoli, Anushka, Chitrita, Arohi, and Anand will compete for the coveted title of Dance Dance Junior Season 3 through their mind boggling presentation of several genres of dance. Each of these participants has carved their own niche with their performances, winning attitudes and heart-warming interactions with the judges and the groomers.
Immensely talented Anand from Madhubani, Bihar is a versatile dancer.
Kathakali the wonder child from Habra , 24 PGS (N ) is the youngest participant of the show.
Anushka from Angul, Odisha is a trained Odissi dancer.
Samriddhi of Patharpratima, Sundarban has won everyone's heart with her aerial dance & Bad Salsa acts.
Chitrita specialising in contemporary and creative dance is a major crowd puller .
Arohi the expression queen is named as the heroine with her magical stage presence .
Super Star Dev , along with Dancing Queen Monami Ghosh and Dancing Diva Rukmini Maitra will be on the judges seat while Jishu U Sengupta and Rituparna Sengupta will grace the grand finale with their magical presence as the special guests. The three captains Abhishek, Trina and Dipanwita will be there to cheer for their super talented team members on the penultimate episode . The two hosts – Laddu and Udita will join Rohan to add comic relief even during the nail biting intense final rounds.
The viewers who have voted for their favourite contestants through SMS will get to know the winner of the Popular Choice Category during the Grand Finale. This astounding journey will come to an end with a visual spectacle which is never seen before on Bengali television.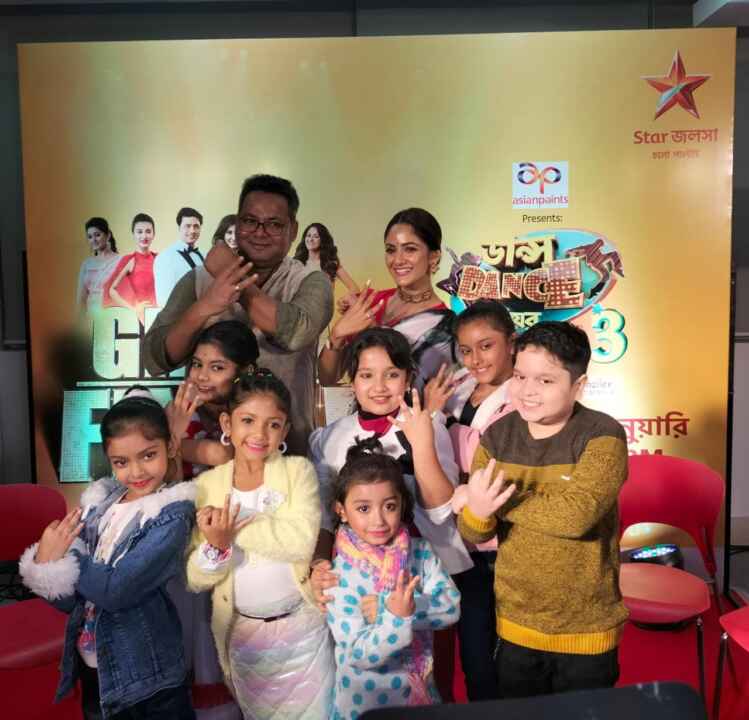 Speaking on the occasion, Channel Spokesperson said, "We are extremely overwhelmed by the love and support we have received from our viewers. It has been our constant endeavour to identify and nurture the hidden talents and showcase them in mega platforms such as Dance Dance Junior Season 3. We can't wait for the audience to witness this power packed Grand Finale of Dance Dance Junior Season 3."
The viewers will be in for a visual delight, as the sensational dance journey draws its curtains with the Grand Finale on 31st Dec 2022 and 1st January 2023 only on Star Jalsha SD and HD.