I-Glam Rubaru Mrs India 2020 winners announced
Ambar Bhattacharya, abptakmaa, Kolkata, 21st Dec 2020 : Rubaru Mrs. India announced its winners of the most awaited Mrs. India 2020 fashion show held at Golden Tulip, Kolkata today. Rubaru Mrs. India is a brainchild of iGlam, which provides an impetus to the fresh budding talent and exposure to a wider audience as well. Besides providing them with ample opportunities to grow and prosper, it can also be considered as an effort to put together the best talents of India and Indians residing overseas on a single platform. This time through Rubaru Mrs. India 2020, the brand has pledged to highlight the cause of domestic violence. The event was inaugurated by Sujay Kr Chanda (Jt Commissioner of Police) and Dr. Prof. Sujay Kumar Biswas (Techno India).
The grand finale was attended by Actress Sayantani Guhathakurta, Richa Sharma Model & Actress, Nick Rampal Model, Jiit Chakraborty film director, Suchetana Shayari and MD I-Glam East India Director Rubaru Ms. Devjani Mitra, State directors of I-glam are Parul Sehgal Gulati, Pamita Sadhukhan, and our deputy directors Neha Chopra, Shail Mishra, Tuhina Pandey and coordinator Shubham Kumar, Avinash, Kamini Kumari, Aheli , Sabi Lodhi, Mrs. Mousumi Mitra (One of the directors of Bebonnie body care Pvt Ltd), Bhavna Himani, Subhadip Mitra and Partha Sha was also there.
Through Rubaru Mrs. India 2020 contest, I-GLAM will ensure the right platform for the aspiring youth in the respective field during uncertain times. This year's pandemic has affected the contest to a limited extent. An initiative called "Stop Violence against Women" has been taken for the goodwill of society in order to motivate people to speak up & stand against injustice & violence.
Ms. Ddevjani Mitra, Managing Director, i-Glam said, "We are keen to make all the women of our society empowered, but not just by talking about it. We want them to cross the hurdles on their way and emerge as a winner in their respective fields. But, only willingness doesn't make a change. Changes come with effort towards execution of the thought, and Rubaru Mrs. India has shown that effort. It's an interesting platform for people to come and see how Rubaru Mrs. India has changed lives and has been beneficial for showcasing young talent. This journey wouldn't have been possible without the love and support we receive every year from our lovely audience".
Mr. Pankaj Kharbhanda Vice President, i-Glam said, "A lot of struggle comes in a woman's path and especially if she is married. However, a lot also depends on how you as an individual. If you give up then people who are making your life difficult will tend to think of you as weak and go on pressurizing about silly things. It is always a pleasure to see more youth coming forward and expressing their eagerness towards showcasing their talents and highlighting their strengths".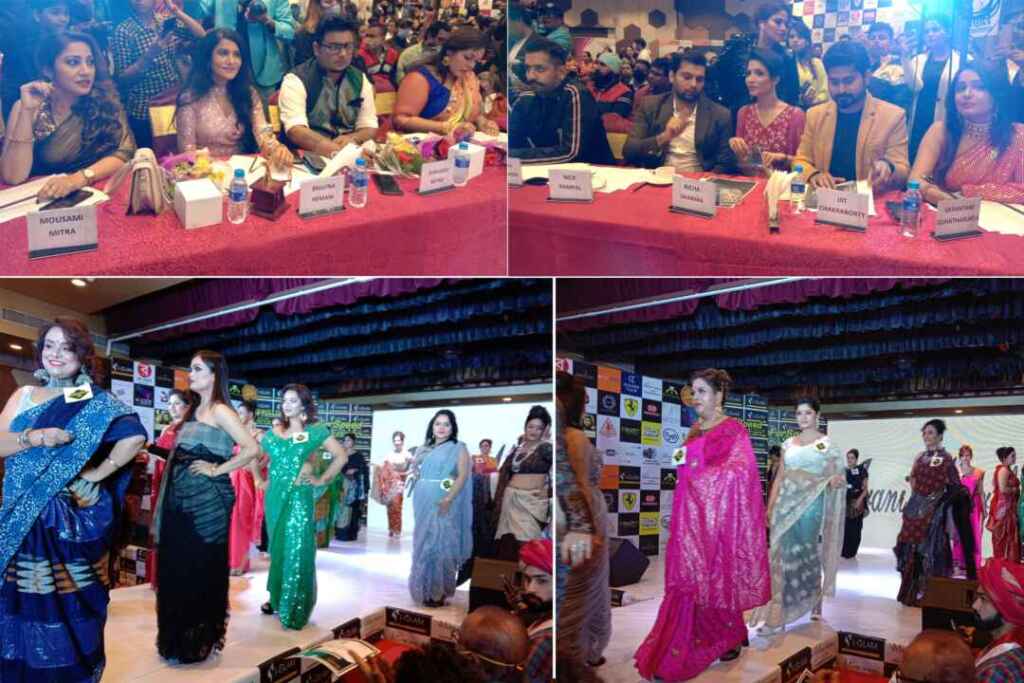 The winners of Mrs India 2020 are Mrs Bengal Banpreet Kaur (Preet Walia), Preeti Jagwani (Peace of Bengal) and Nisha Toshniwal (Top Model of Bengal). Publicity : Candid Communication. Photography : Rajiv Mukherjee.