Star Jalsha Expands Viewer Delight: Popular Shows 'Anurager Chowa' and 'Horogouri Pice Hotel' to Grace Audience Screens Seven Days a Week!
News Editor, Takmaa News, Kolkata, 24th May 2023 : Star Jalsha, is thrilled to announce a significant development for its loyal audience. The highly acclaimed and much-loved shows 'Anurager Chowa' and 'Horogouri Pice Hotel' will now be airing 7 days a week instead of 5 days, providing fans with even more opportunities to follow the captivating stories and their beloved characters.
Both 'Anurager Chowa' and 'Horogouri Pice Hotel' have garnered immense popularity since their inception, capturing the hearts and minds of viewers across West Bengal. The compelling narratives, stellar performances, and exceptional storytelling have made these shows an integral part of the cultural fabric of Bengal.
Recognizing the unwavering love and support of its audience, Star Jalsha has decided to increase the broadcasting days of these two popular shows. By extending the telecast to a full week, the channel aims to strengthen the connection between viewers and their favorite characters. This decision demonstrates the channel's commitment to quality entertainment and meeting the demands of its dedicated audience. It ensures that fans' entertainment needs are consistently fulfilled.
Anurager Chowa , Mon-Sun at 9:30 pm
In a shocking revelation, Shona discovers Surjo's intention to divorce Deepa, leading her to question the existence of her long-lost mother. As Shona confronts Surjo about her mother's presence, the fate of their family hangs in the balance. Will Surjo reveal the truth and proceed with the divorce, or will Shona and Rupa's determined efforts will lead to a miraculous reunion of her parents, altering the course of their lives forever? Prepare for an emotional rollercoaster in this gripping tale of love, secrets, and the power of family bonds.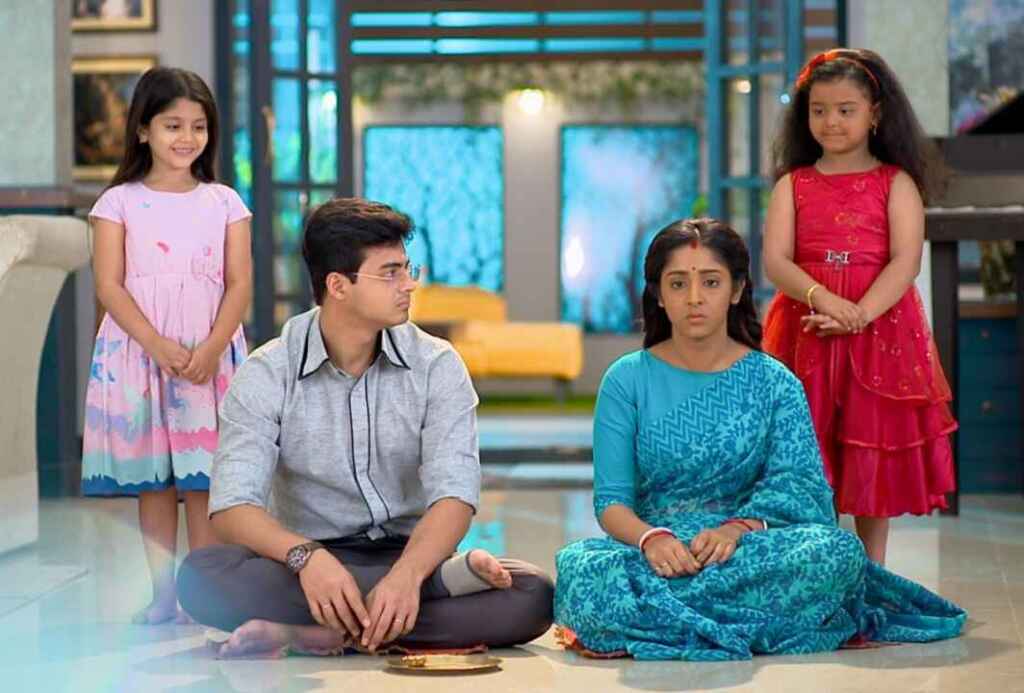 Horogouri Pice Hotel, Mon-Sun at 10:00 pm
Betrayed by Bhaskar and Mitali, Sankar and Oishani are left devastated as their Horogouri Pice Hotel is snatched away. Determined to reclaim their pride, they rise from the ashes and establish "Aadi Horogouri Pice Hotel," but the question remains: Can Sankar and Oishani overcome the odds and regain not only their lost property but also the respect they deserve? Join them on a journey of resilience, redemption, and the pursuit of justice in this gripping tale of triumph against all odds.
With the increased broadcasting frequency, fans of 'Anurager Chowa' and 'Horogouri Pice Hotel' can now look forward to more engaging episodes, thrilling plot twists, and the remarkable performances of their favorite actors. Star Jalsha remains committed to entertaining its audience with captivating stories that touch hearts and create unforgettable memories.