UK Based Singer-Composer Duo Raja Kasheff and Rubayyat Jahan all set to Onubhobe
News Correspondent, abptakmaa, Kolkata, 27th Feb 2020 : UK based singer-composer-music director Raja Kasheff and Bangladeshi-British singer Rubayyat Jahan are all set to launch their latest collaboration 'Onubhobe' on 5th March. The duo has collaborated on brilliant tracks like 'Meri Pardesi Babu', 'Srabone', 'Koh Jaon', and 'Sathe Robe Tumi'.
The singer-composer Raja Kasheff, is a renowned name in India and Bangladesh, he composes songs in multiple languages like English, Hindi, Bengali and Urdu. He has quickly garnered publicity with his talent and hardwork. In December 2019, Kasheff has received an opportunity of a lifetime to work on Runa Laila's latest collaborative album with musical legends like Asha Bhosale, Rahat Fateh Ali Khan, Adnan Sami, and Hariharan. Kasheff arranged the music for the album named 'Runa Laila featuring Legends Forever'.
Rubayyat Jahan is a Bangladesh born singer, she has been performing at various Asian music festivals in the United Kingdom. She has been a finalist of Brit Asia TV's Asian Superstars. She has debuted with 'Meri Pardesi Babu' in 2013. Rubayyat has started her playback singing career with 'Ratrir jatri' by Habibul Islam Habib.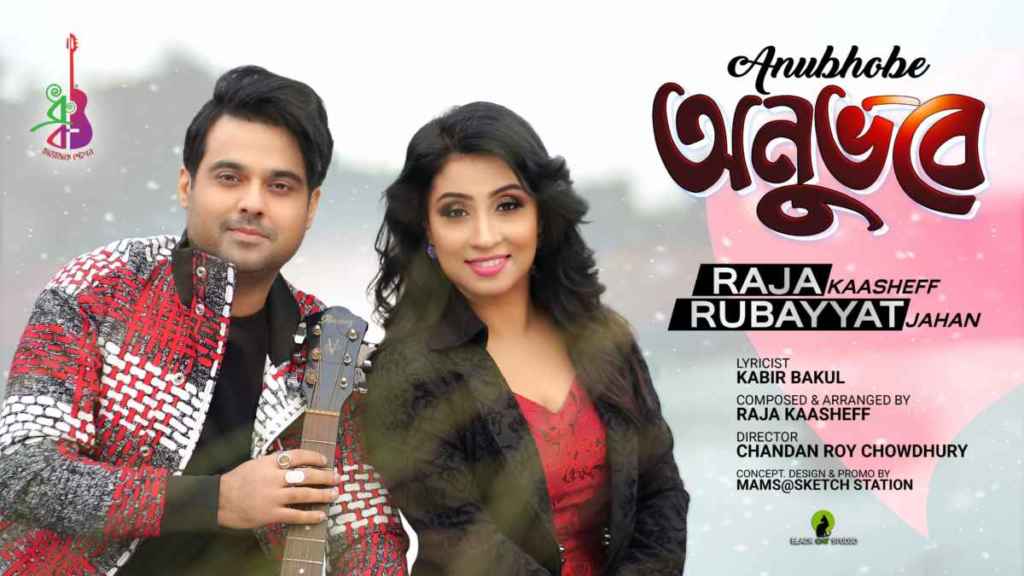 The brilliant singer-composer couple first started working together in 2013. They will be releasing another single 'Baisakhi Mele Te' soon after 'Onubhobe'. They will be releasing exciting new tracks such as 'Tu Hi Meri Har Sada' and 'Duiti Chokhe' on their YouTube channel. Publicity : Candid Communication.