Nusrat Jahan unveiled Vihan Modular electical products showroom
Ambar Bhattacharya, abptakmaa, Kolkata, 4th Feb 2020 : Actress and MP Nusrat Jahan unveiled the showroom of Vihan Modular. The brand 'Vihan' is one of the leading electrical product manufacturers in India and this showroom has a wide range of products like Electrical accessories, wiring devices, wires etc that cover every requirement for your home or high end commercial Installations.
Commenting on the grand opening, Nusrat Jahan said: "I am delighted to be a part of this grand launch. Electronic appliances have become such an important part of all our lives and we definitely want to know the appliances better. So I am sure that the brand will go a long way."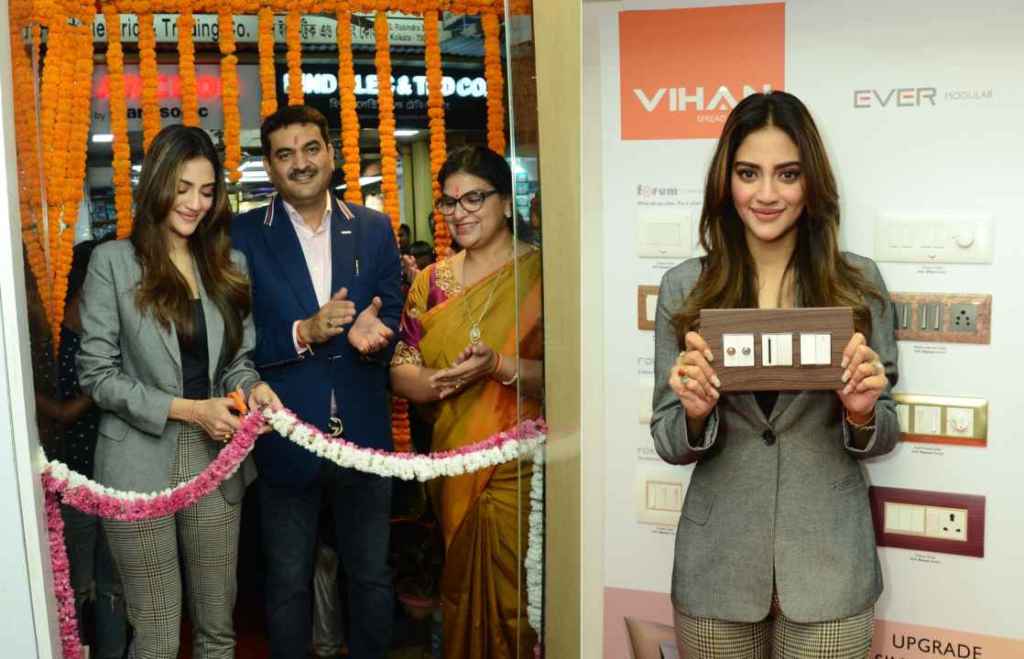 Speaking about it, Mr Devendra Kumar Jain, Managing Director of Wonder and Vihan said "Our vision is to make innovations at par with the advent of new trends in future. Over the years Vihan has added a varied range to its portfolio and we want our customers to experience the futuristic approach of electrical products in our Experience Centre. This experience centre provides the customer with an opportunity to have a look and feel of our Vihan products closely. We are looking forward to having the best experience in the City of Joy, Kolkata".
Vihan : Address: 22 Rabindra Sarani, Tiretti Market, G-264 (Opposite Poddar Court)  Kolkata-700073 Operational Hours- 11 AM to 7 PM. Publicity : X-Factor.