Consulate General of the People's Republic of China, Kolkata celebrates 70th anniversary of the People's Republic of China
Ambar Bhattacharya, abptakmaa, Kolkata, 2nd Oct 2019 : To celebrate the 70th anniversary of the founding of the People's Republic of China, Chinese Consulate General in Kolkata has hold a National Day Reception on 29 September 2019 from at Bengal State Room of ITC Royal Bengal.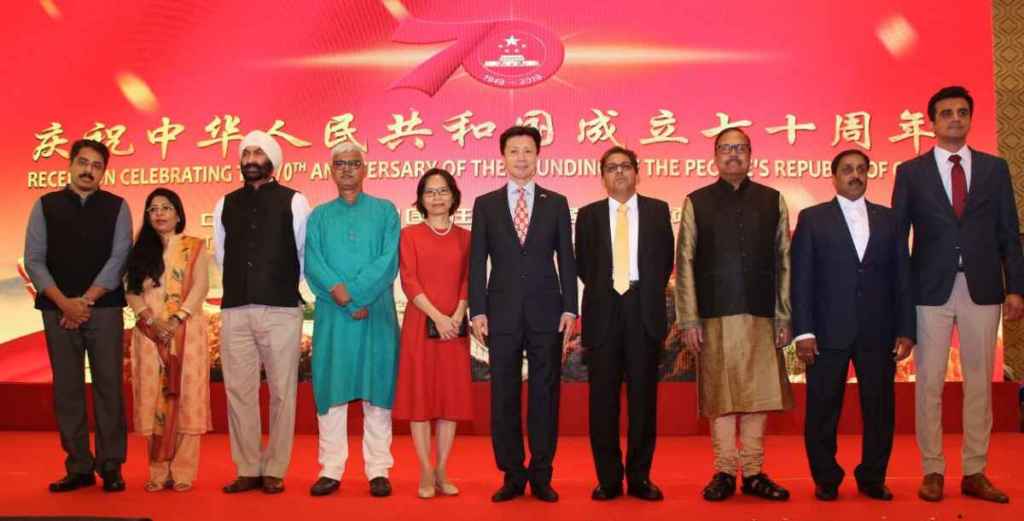 In the keynote speech, Consul General Zha Liyou said "I would like to extend my blessings and heartfelt wishes to all of you. In a few days, we will celebrate the grandest traditional festival in East India – Durga Puja. A very happy and wonderful Durga Puja to all of you! I am very much looking forward to it as my first Durga Puja in India, and I am glad to announce that my office will join in the judge team to four pandals and organize top winners to visit China.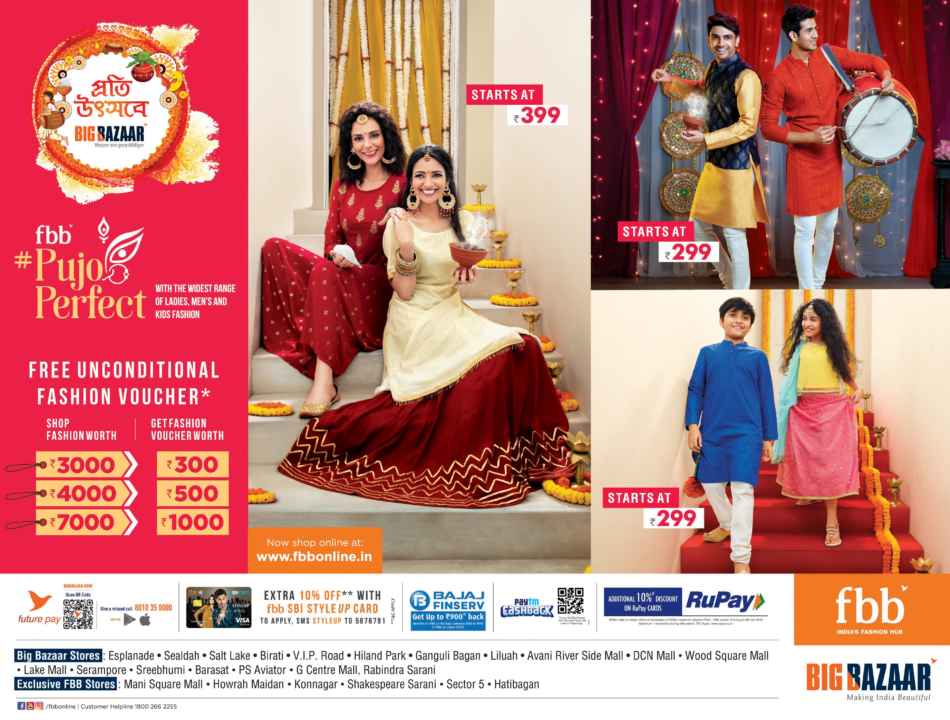 In the past 70 years, we have founded the People's Republic of China and achieved national independence. Under the leadership of the Communist Party of China, Chinese people won national independence and people's liberation through unrelenting struggle. The founding of the People's Republic of China ended the humiliating era in which China was oppressed and forced to cede territory and sign unequal treaties, and laid a solid foundation for China's socialist modernization and social reforms.
At present, China-US trade frictions and protests in Hong Kong attract wide attention around the globe. For economic friction, China adheres to calm, rational and cooperative solutions, and is willing to show the greatest patience and kindness. But if the counterpart defies equality, honesty and rules, we must make necessary reactions to protect our legitimate rights and interests and defend international fairness and justice.
China-India relations maintain a good momentum of rapid development. Besides four meetings in 2018, President Xi Jinping and Prime Minister Modi met twice this year. In August the second meeting of China-India High-level Mechanism on Cultural and People-to-People Exchanges was also successfully held in Beijing. On 10 Sept., the sixth Sino-India Strategic Economic Dialogue and Sino-India Economic Cooperation Forum were successfully held in New Delhi. And we are having more and more important bilateral events this year and next year, when we celebrate the 70th anniversary of establishing our diplomatic relations.
I am also pleased to share with you that sub-national ties between China and East India have continued to be strengthened this year. A high-level delegation led by Ms. Wang Shufen, vice chairman of the Standing Committee of the Yunnan Provincial People's Congress; delegates from China Association of Journalists; Yunnan Foreign Affairs Office; Yunnan University etc., have visited West Bengal. Mr. Bidyut Chakrabarty, Vice Chancellor of Visva-Bharati, teachers and students from its Cheena Bhavana, Central University of Jharkhand, BNCCI, women leaders from West Bengal and Odisha had successfully visited China
I am happy to tell that I have opened a personal Twitter account to share updates of China-India relations, China and East India ties, and events held by my office. You are now all welcome to follow me on twitter though I am still waiting for twitter's verification of my official status.
The healthy development of China-India relations requires constant efforts of both countries and peoples. It can not be done without support of all of our Indian friends
The Chinese Consulate General in Kolkata is committed to promoting friendly exchanges and pragmatic cooperation in various fields between China and East India. I sincerely hope and invite all of you to join me to bring Chinese provinces and Indian states closer, bring our peoples closer and bring our countries closer, so that we may join hands to build a harmonious and prosperous Community with a Shared Future for Asia and for Mankind!
Mr Alapan Bandyopadhyay, Honorable Additional Chief Secretary, Home & Hill Affairs Department, Government of West Bengal has attended and speak at the reception on behalf of Government of West Bengal as the Chief Guest. Hundreds of Representatives from all walks of life including Chinese community and Chinese enterprises were present.
In order to help people of all countries learn more about China's past, present and future, International Photo Exhibition Celebrating the 70th Founding Anniversary of the People's Republic of China was inaugurated by Consul General Mr Zha Liyou and other distinguished guests at before the reception. Vivid photos showcase the joint endeavors and great achievements the Chinese people have made to create a beautiful life, and the arduous exploration, successful experience and worldwide significance of socialism with Chinese characteristics. Videos was also be played on site to present Chinese development over the past 70 years.
Besides the traditional Chinese lion dance show, there was also  \cross-cultural programs in the reception. A young Chinese lady called Wu Kan perform traditional Odissi dance after learning for 3 years in Odisha, and an Indian family song a famous Chinese folk song called Jasmine. Publicity : Launcherz.