Pepe Jeans London was Launched by Sidharth Malhotra with Kala Chasma at South City Mall
Ambar Bhattacharya, abptakmaa, Kolkata, 29th Sept 2019 : Sidharth Malhotra, the brand ambassador of Pepe Jeans unveiled theAutumn/Winter 2019 collection at one of City of Joy's biggest retail malls, South City Mall.
This collection is a colourful mix of knits and puffa jackets, plaid shirts and hoodies, zip-up tops and folksy-fun pieces, and it celebrates both the iconic heritage of the Pepe Jeans London brand through archive logos and motifs, as well as a sense of adventure.
The mall activation event was a huge success as the video unveiling the AW'19 collection was displayed atthe Atrium. This was followed by interaction with the fans and crowd that had assembled there, eagerly waiting to get a glimpse of their favourite celebrity sporting a stylish and classy Pepe Jeans outfit. Pepe Jeans London bridges the gap between going out and staying in for a collection that makes staying cosy its focus this season. Succeeding the crowd interaction, Sidharth Malhotra made his way to the Pepe Jeans store where top Fashion and Lifestyle Bloggers of the city got the opportunity to not only browse through the newly launched collection, but also interact with the Brand Ambassador himself.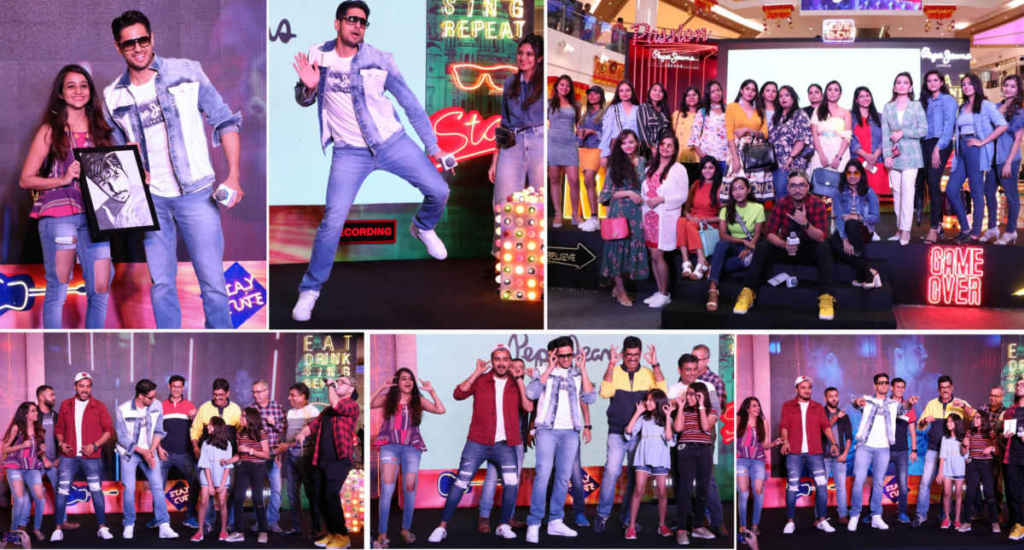 Speaking on the occasion, Sidharth Malhotra, Brand Ambassador of Pepe Jeans said, "It feels great to be the first Indian face to be associated with Pepe Jeans. I'm excited to unveil their AW19 collection in one of the warmest cities of India, Kolkata. Pepe Jeans has innovative designs and exceptional fits for men, women and kids alike."
"Pepe Jeans is one of the most iconic fashion denim brands in the country. Our association with SidharthMalhotra has helped build a great connect with the youth." says Mr. Manish Kapoor, CEO, Pepe Jeans India.
Pepe Jeans London has been at the forefront of international denim-led fashion for the past 45 years, being able to create an internationally recognized brand with a unique strategy and reputation. This has beenpossible because of the brand's commitment to create strong fashion led collections, the hottest multimedia marketing campaigns and the most exciting retail environments while remaining sincere to thePepe Jeans DNA and in particular the roots in London's Portobello Road. In India, Pepe Jeans is present across 235 EBOs, over 1,350 MBOs and 477 large format stores. The entire event was conducted by Raja Mukherjee. Publicity : X-Factor. Photography : Biswajit Saha.