WBCPCR is relentlessly working towards protection of child rights on International Child Rights Day
News Correspondent, abptakmaa, Kolkata, 20th Nov 2019 : Like every year WBCPCR is celebrating International Child Rights week from 14th – 19th Nov, 2019 .This is also the 30th year of CRC (Convention on the rights of the child). Children from different Child Care Institutions and NGOs are participating in a number of programmes organized by WBCPCR across the state.
This week long programme has come to a conclusion with the celebration of the International Child Rights Day at Mohorkunj, Kolkata today on 20th November 2019. More than 1000 People including 700 children from all over West Bengal are participating in this carnival.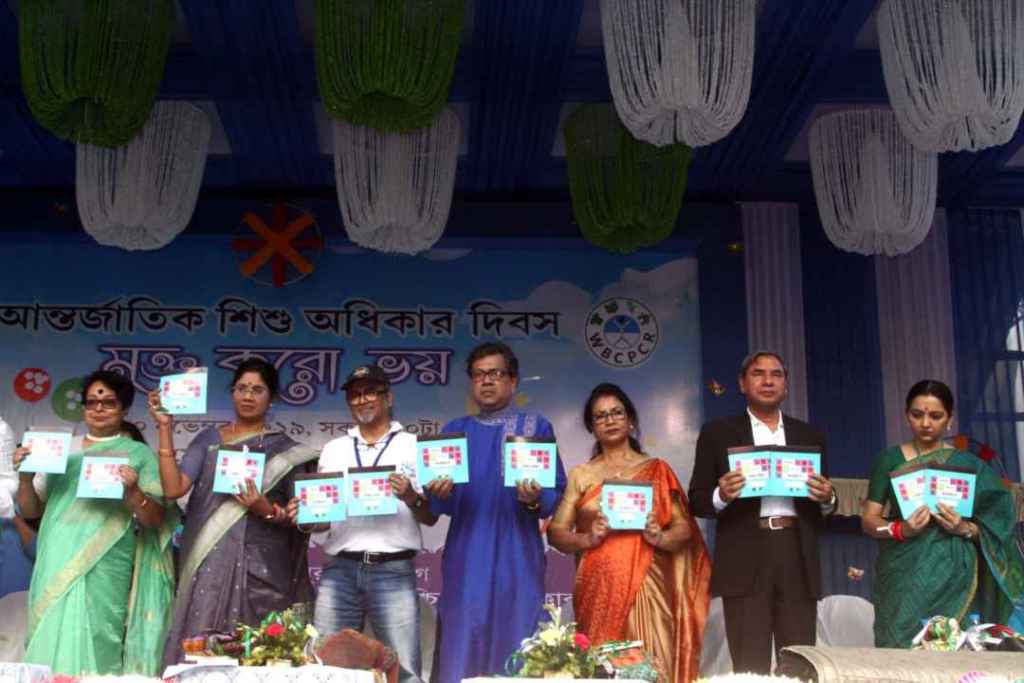 Dr. Shashi Panja, Honble MOS (IC), DWCD & SW of WB inaugurated the carnival. Sri Debashish Kumar, Mayor in Council , KMC was present as special guest. Smt. Ananya Chakraborty, Honble chairperson WBCPCR presided over the programme. A survey report on" Exploratory Research: Dip- stick assessment on impact of domestic violence on children" conducted by the commission with support of UNICEF was released in the programme. A booklet on cyber safety (in English & Bengali) for children published by the commission was also released in the programme.
Four Categories of awards were delivered. Bravery awards ( Birangana & Birpurush) were given 25 children of WB for upholding child rights. Shishushree awards to journalists for best reporting on child rights. Awards were also presented to child friendly police and child friendly CCIs.
There was an exhibition of late Trina Lahiri's work.And last but not the least, there were several performances by the children, dance movement therapy, painting workshop along with other activities at the carnival. Publicity : Launcherz.