How to tackle any sudden emergency during puja? As Dr. Sanjukta Dutta, Fortis Hospital
Ambarnath Bhattacharya, abptakmaa, Kolkata, 2nd Oct 2019 : Kolkata is all set to get drenched in the festive colors and people have made up their plans for pandal hopping during the 5 days of Durga Puja. But, how many have thought how they would tackle any sudden emergency? As Dr. Sanjukta Dutta, Head of Emergency Department at Fortis Hospital Anandapur   rightly puts it, "It is normal for people to gear up for festival celebration but medical emergencies can strike at any time. There is no particular age or time or place for it. What is most important is to be aware of the symptoms which indicate an emergency situation, so that on sighting those signs, one can avoid wasting precious time and rush to a hospital or take physician's advice."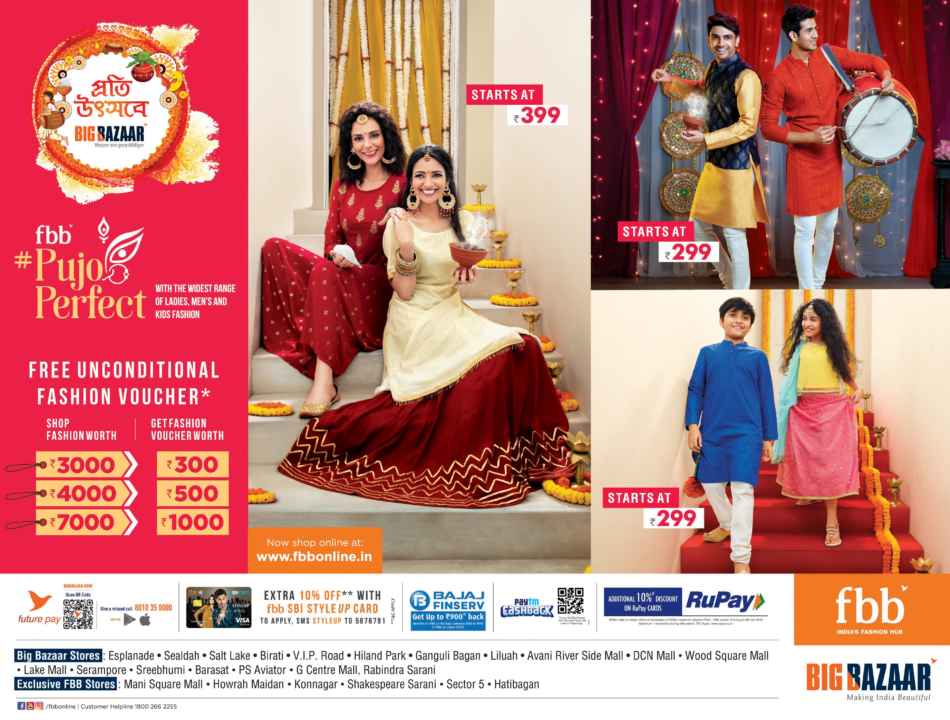 Dr. Dutta puts forth some of the signs and symptoms that indicate a possible medical emergency:
Chest Heaviness or Squeezing Chest Pain radiating to the lower jaw, arms, shoulders, neck or back can be a symptom of Heart Attack
If you face Shortness of Breath (SOB) for the first time in life, it can indicate a medical emergency.
Headache, Vomiting, Altered Behavior or Convulsion post Head Injury can be an alarm.
Sudden slurred speech, Deviation of mouth, Weakness on one side of the body can a be symptom of Stroke
Severe headache, like never experienced before, for the first time in life, coupled with fever and vomiting can be a sign of a hidden medical emergency
Green or reddish vomitus with swelling of abdomen and severe pain or tenderness on application of mild pressure should not be ignored. A medical advice should be taken on an immediate effect.
Severe injury to the spine can lead to paralysis for life.
Bleeding from both nostrils is a sign of medical emergency.
Allergic reactions with rashes, shortness of breath, swelling of tongue or lips can be a life threatening condition. The patient should be immediately rushed to the emergency department of a hospital.
Decreased urine output (<500ml) with or without diarrhea can lead to kidney damage. Medical advice should be taken without wasting time.
For people with respiratory issues, severe shortness of breath with chest pain, blood with sputum and/or drowsiness or loss of consciousness can be sign of concern. The person should be rushed to the emergency department without delay.
Cuts and shoe bites are a common sight during pandal hopping. On getting a small cut or shoe-bite, one should immediately clean the area, apply antiseptic cream and cover the area with a Band-Aid. Tetanus injection should be taken without much delay.
However, on the cuts being major or deep, one must visit the doctor or emergency department of hospital on immediate basis.
If you see someone fainting after a heat exposure, the person should be laid down with feet elevated. If the person is conscious, the person must be fed with a glass of water with salt-sugar mix. If the condition of the person does not improve, the patient should be taken to the emergency department of hospital on immediate basis.
While eating out during the pujas, ensure the hygiene of the joint. Also check the cleanliness of the surrounding before eating food from an eatery.
Avoid drinking and driving. It can prove to be fatal.