Honey & Bunny get the New Year off to a perfect start with Sony YAY!'s Giant Wheel Festival
Ambar Bhattacharya, abptakmaa, Kolkata, 5th Jan 2020 : New Year festivities are in full swing, and the city of joy, Kolkata is also embracing the winter season with zest. Sony YAY! – The kids entertainment channel presented families with the perfect opportunity to get take these festivities few notches higher with its first carnival for kids – The Giant Wheel Festival. Held in Nicco Park, Plaza III on 4th and 5th January, the mega carnival was the perfect weekender for families looking to spend time with each other to extend the new year celebrations! The two-day ticketed event witnessed thousands of families flocking the park to be enthralled by the forever amusing YAY! toons, delectable cuisines and fun zones curated to keep them entertained.
The Giant Wheel Festival was led by fan-favourite characters from Sony YAY! – Honey Bunny, Guru Bhole and KickO. Adding to this power-packed line-up was the beloved Bangla actor Dev Adhikari, who swooned the audience with this charm and left everyone mesmerized. He was followed by the immensely talented art genius Lalon who ushered all the kids to the stage for creating masterpieces of Honey and Bunny! While all the kids were away having fun, Sony YAY! ensured that parents were catered to in a manner they would love. A specially curated Adult Creche, made sure parents sat back and relaxed through massages and manicures done by experts. The entertaining extravaganza saw some more spectacular acts like – Magic show, high-on-energy Zumba dance sessions, mind-blowing science experiments and a lot more!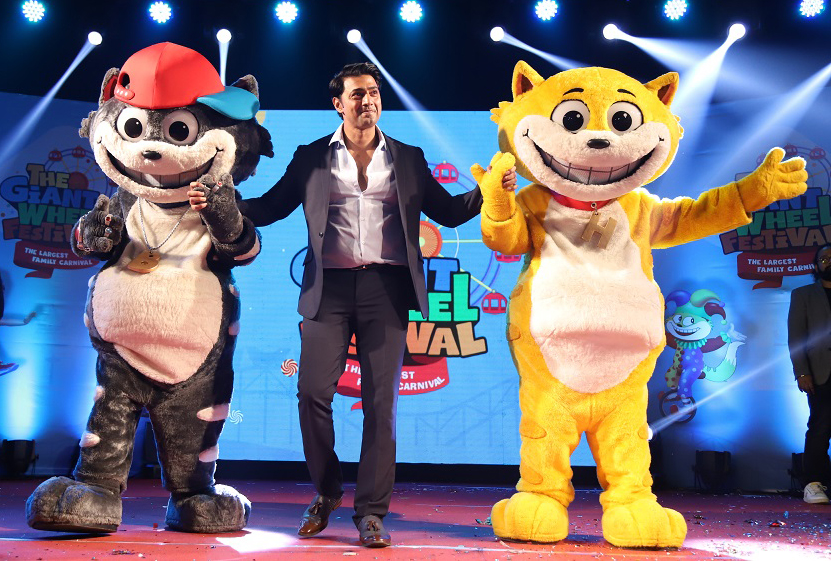 The fun didn't end there! Sony YAY! also created fun-zones with a range of theme adventure rides, unique and immersive VR (Virtual Reality) games and surprise performances on stage, ensured that families were regaled with fun and enjoyment at every moment. The enjoyment was fuelled further at the flea market where families shopped for an array of goodies and essentials and gorged on a range of delectable cuisines throughout the day.

The 2-day carnival made this weekend extra special, giving families of Kolkata the perfect excuse to have a gala time with all things YAY! Publicity : Eastman Communications.