Actress Chaiti Ghoshal cooks food for the cyclone distress and homeless people of the city
Ambar Bhattacharya, abptakmaa, Kolkata, 26th May 2020 : Bengal is in ruins ever since cyclone AMPHAAN hit our state. The city looks like a dystopian war zone and the riverine villages completely destroyed. In the city, the homeless and the poor have been in desperate need for food, water and shelter. Recently Chaiti & Amartya have started cooking and distributing food to the homeless across the city. Chaiti says, for last two days we have fed around 100 people living under Gariahat Flyover, on the roadsides of Deshapriya park area, Southern Avenue, Tollygunge Thana and Rashbehari. There are many who went without food for last two days or had just one meagre meal.
We want to continue this endeavour for as long as we can and eventually reach some of the villages with provisions in the coming days. Though we have started completely on our own from a need to help and put in our effort to cure the state, we realise, eventually we would require the support of our friends and extended family be it monetary donations, sending rations, clothes, dry foods, water bottles or even a day's volunteering. We want to reach out to as many people as we can and thus appeal to you!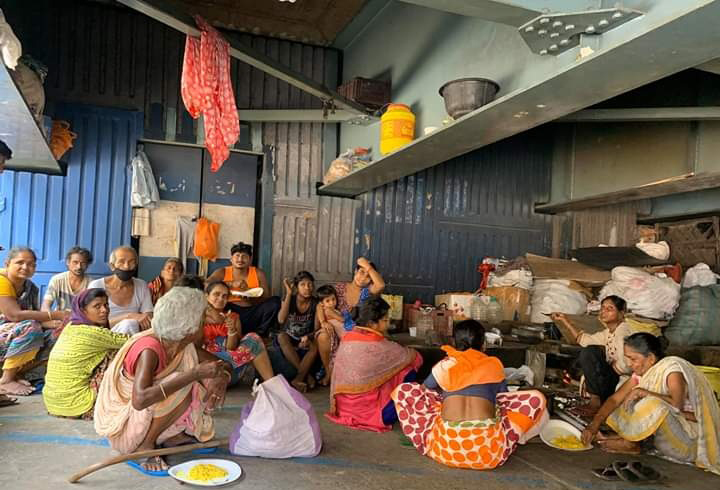 Those wanting to provide rations can personally msg this number we will provide addresses. Below are the bank details for monetary support: IFSC: SBIN0004233 AC no:37859802426 Name : AMARTYA RAY Gpay number : 9163469440 UPI ID : rayscar@oksbi Thank you from our hearts to all who have already come forward to help us.