60-feet-tall Ravana effigy to be burnt on Dussehra by Salt Lake Sanskritik Sansad & Sanmarg in Central Park
News Correspondent, abptakmaa, Salt Lake, 2nd Sept 2019 : Keeping up with its tradition of burning the tallest effigy in the tricity during Dussehra, the Salt Lake Sanskritik Sansad Committee is all set to burn a 60-feet tall Ravana effigy at the Central Park(Salt Lake), Kolkata on 8th October, 2019. Last year, 10 Ravana effigy was burnt by the committee; this year however even the effigies of Meghnad and Kumbhakaran are about 60 feet tall. The main objective of this event is to provide a vibrant interface between the citizens and the rich culture & tradition of West Bengal.
The event is expected to draw thousands of devotees, who will throng the grounds to witness the annual ritual – the burning of an effigy of demon king Ravan. Many people of the Hindu faith observe Dussehra through special prayer meetings and food offerings to the gods at home or in temples throughout India. They also hold outdoor fairs and large parades with effigies of the demon king Ravana, which are burnt on bonfires in the evening. Idols of the goddess Durga are immersed in bodies of water.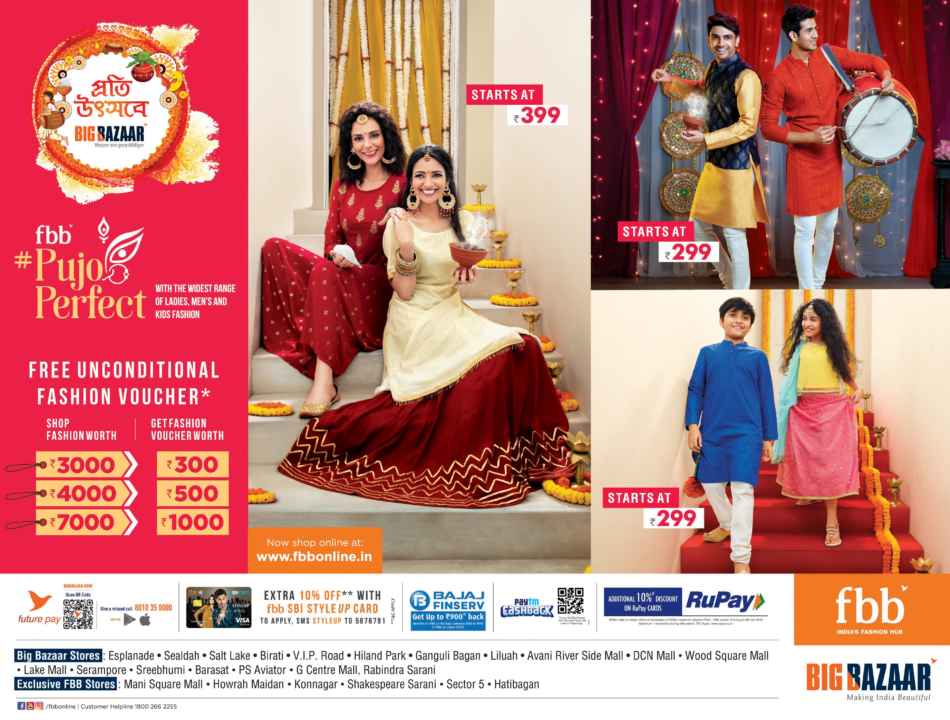 Speaking about the event, Lalit Beriwala, President of Salt Lake Sanskritik Sansadsaid, "We have made special arrangements at Central Park ground to celebrate the victory of good over evil, Besides burning of the 60-feet-tall effigy of a strongly built Ravana, we will be also organising a separate fire show during the event. We have hired artistes from various states to perform during the event. Apart from this, a series of rituals will be performed before the burning of the effigy around 7pm. "We are expecting a turnout of over 25,000 people this year."
Salt Lake Sanskritik Sansad is an organisation dedicated to improve the quality of life of the underprivileged section of the society. We are taking facilities like education, health and associated services to them through different activities like school, charitable dispensary, blood donation camp, book distribution program, marriage hall etc.
Events Schedule:
7th October'19 – Inauguration program • Disco Dandia with Traditional Band • DJ Programme
8th October'19 – DJ Programme • Pyro Musical Firing with Ravan, Kumbhakarn and Meghnad Dahan. Publicity : Media Connect.