World TV Premiere – 'Mukherjee Dar Bou': A simple endearing tale of two women
News Correspondent, abptakmaa, Kolkata, 17th Nov 2019 : Jalsha Movies has always been screening contemporary and captivating films in all hues and shades for its viewers. The channel has always taken the onus to showcase new blockbusters replicating an ambience of multiplex at the home of the viewers.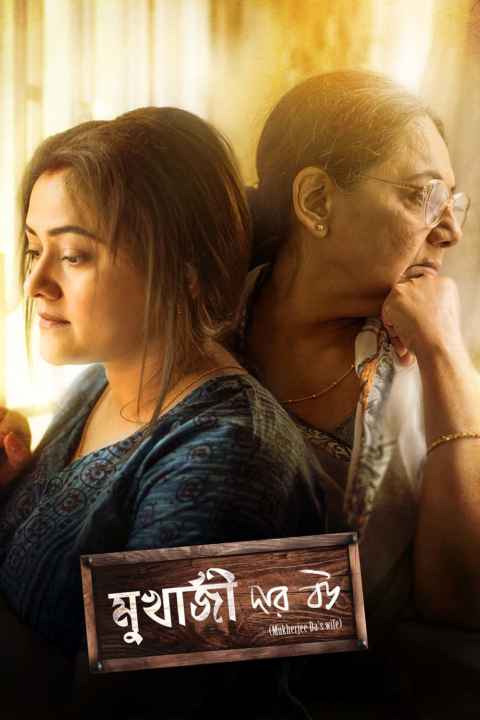 Adding to the channel's diversified mix, Jalsha Movies will now showcase World TV Premiere Mukherjee Dar Bou on 17November 2019. Released in 2019,Mukherjee Dar Bou is directed by debutant director Pritha Chakraborty and written by Samragnee Bandyopadhyay. The film stars Koneenica Banerjee, Rituparna Sengupta, Aparajita Adhya, Anusuya Majumdar and Biswanath Basu. Mukherjee Dar Bou is the story of almost every Bengali household represented through a simple, straightforward narrative.
The plot of the movie revolves around a modern dysfunctional family revolving around the complex and intricate yet caring relationship between a mother-in-law and daughter-in-law. It also captures the tale of almost every woman around us who is programmed by our society to prioritise her brother, husband or son before everything else and stay satisfied identified as someone's sister, wife, daughter, wife or a mother. The film winds up with the two protagonists breaking away from the invisible shackles tying most women to an identity which is not their own but of the man present in their lives. The beauty of the film lies not in dwelling on these scars but in showing a way how even such stubborn scars can be wiped off with a pinch of understanding and love. It's about repairing human relationships slowly. Publicity : Candid Communication.